Web Hosting 
I switched to TigerTech for my hosting in February 2020. They are a little more expensive than the other shared web hosting companies, but I think they are worth it. They provide a personal touch to their service and a custom control panel. This means more security and less restrictions when it comes to naming conventions and passwords, etc. For example, one of my clients uses special characters in his email accounts such as "++" and other hosting companies do not provide this capability, but TigerTech allows this plus many other custom touches. Awesome customer service and so far I'm very happy!
I switched from HostGator for web hosting. They are pretty good if you are just starting out and uses cPanel so for those of you used to it, it's easy to use out of the box. cPanel is a very popular control panel that lets you easily manage many aspects of your account, including the files, applications, and email hosted on your account or server. If you want to host a single domain then you'll only need the "hatchling" plan but if you plan to add multiple domains (your main website, a couple of blogs, and other related sites) then you'll need the "baby" plan (recommended). You can get a break on price if you buy annually rather than the monthly plan.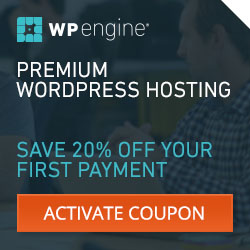 If you have only WordPress sites, then WP Engine may be a good option. They offer great service, fast loading sites, automatic backups on a very secure platform. When it comes to security patches and WordPress core updates, WP Engine is proactive in keeping your site secure with automatic updates. They also perform proactive security and malware scans to ensure that all WordPress sites running on WP Engine are free from intrusions. Whether it's a security update for a popular plugin or emergency maintenance due to an issue with a data center, WP Engine's technical support team is fanatical about great customer service. Highly recommended.
Domain Registrars
I switched to Namecheap for my domain registrar (the company used to register my domain names) after using GoDaddy for many years. I like Namecheap's intuitive dashboard and the free domain privacy feature. It really cuts down on the spam, phone calls, and direct mail since my domains are now private.